Methods of Payment for Grimaldi Lines Mobile App
With Grimaldi Lines you can buy your ticket online quickly and safely!
Credit Cards


During online payment, choose to pay by credit card and insert in the appropriate fields the card number, the expiry date and the CVV (3 digits), that you can find on the back of your credit card (or on the front and 4 digits for American Express).
Secure SSL Payment System: more safety for your online purchases.
To protect your privacy and safety when you proceed to pay by credit card, we use a secure payment system, guaranteed by VeriSign, the highest authority of certification worldwide. The details of your credit card are transmitted over a secure connection to SSL (Secure Socket Layer), directly to the bank for authorization and debit.
Our site also has an agreement with Verified by Visa and Secure Code, security protocols developed by Visa and MasterCard respectively.
N.B. In compliance with the provisions of the European PSD2 legislation for the security of transactions and the protection of cardholders, our Payment Service Provider will shortly only provide for the acceptance of cards enabled for the 3D-Secure version 2 (3DS2) protocol, namely those for which strong authentication (SCA) rules can be applied by the customer. We therefore ask customers to verify the activation of 3DS2 directly with the institution that issued the card.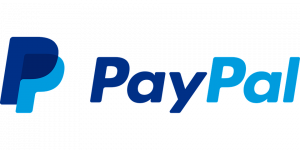 PayPal is a free online payment method, fast and reliable, to buy tickets. First, you must be pre-registered and have already opened a PayPal account.
After completing the online reservation, select the PayPal payment method, the system will connect in protected mode on the PayPal site where you can enter the e-mail address and password of your account.
After payment, you will see a message confirming the transaction on a page of Grimaldi Lines site.