With Grimaldi Lines you can buy your ticket online quickly and safely!

Credit Cards

You can use all credit, prepaid and debit cards from the Visa, Visa Electron, Mastercard, Maestro, American Express and Diners Club circuits.
During the payment phase, choose to pay by credit card and enter the card number, expiry date and CVV code (3 digits) in the appropriate fields, which you will find on the back of the credit card (for American Express cards the CVV is 4 digits and is located on the front).
Grimaldi Lines also uses the Nexi XPay circuit, the digital service for paying online in complete security with over 30 integrated payment methods.
Secure SSL Payment System: more security for your online purchases.
To safeguard your privacy and security, when you pay by credit card, a secure payment system is used, guaranteed by the VeriSign certificate, the highest certification authority in the world. Your credit card data is transmitted, via a protected connection in SSL (Secure Socket Layer) encryption, directly to the bank for authorization and debit.
Our site also supports Verified by Visa and Secure Code, security protocols developed by Visa and MasterCard respectively.

E-Wallet
You can use your e-wallet where you can save your credit or debit card details and your bank accounts.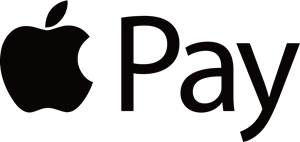 Apple Pay is the payment system that allows you to purchase your tickets using your iPhone, iPad, Apple Watch or Mac. To use Apple Pay you need to add a supported credit card to your Apple Wallet.
Google Pay is a quick and easy way to pay for your tickets using cards saved in your Google account. Google Pay protects your payment data with multiple layers of security and allows you to make payments with maximum ease, all in a single account.

Other payment methods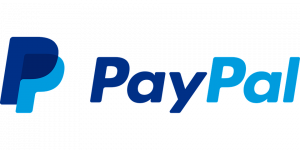 PayPal is a free online payment method, fast and reliable, to buy tickets. First, you must be pre-registered and have already opened a PayPal account.
After completing the online reservation, select the PayPal payment method, the system will connect in protected mode on the PayPal site where you can enter the e-mail address and password of your account.
After payment, you will see a message confirming the transaction on a page of Grimaldi Lines site.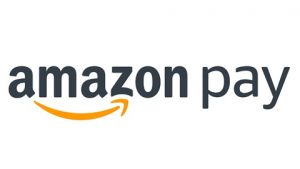 available only for purchases on www.grimaldi-lines.com
Amazon Pay makes your online purchase even easier and faster, allowing you to use the information already stored in your Amazon account to pay on our website. In the online payment, select Amazon Pay and access your Amazon account, then choose the payment tool you prefer from those stored and proceed to purchase. Once the transaction has been completed, you will receive by e-mail payment confirmation and travel tickets in a few minutes.

Click to Pay is the new online payment method of the Visa and Mastercard circuits that allows you to make purchases quickly and securely.
Forget about repetitively entering payment data: once Click to Pay is activated, your card will automatically appear on the payment page, guaranteeing even simpler and faster online shopping!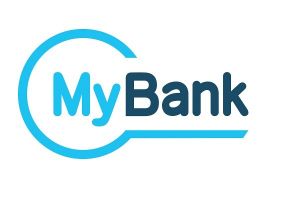 With Grimaldi Lines, you can do your shopping online in an easy and safe way thanks to MyBank, a solution of electronic authorization that allows you to make payments using your online banking service, with the amounts charged directly to your bank account
All those who have enabled services online or mobile banking can use MyBank, also from PC, smartphone and tablet.
HOW DOES IT WORK?
1. Once you have chosen your trip, select MyBank as payment method and type the name of your bank. You will be redirected automatically to your online banking service.
2. Enter your access codes to online banking service. The details of the payment will be displayed for further verification.
3. Authorize the transaction. Within few seconds, you will receive confirmation of payment.
4. Your order is processed successfully and the tickets will be sent via email to the address specified.

available only for purchases on the website www.grimaldi-lines.com
Thanks to the partnership with Scalapay, the innovative online installment payment method, you can immediately buy your Grimaldi Lines ferry ticket and pay it in 3 comfortable installments of the same amount, without interest.
Using the Scalapay method is very simple: after booking online, choose the Scalapay payment method at checkout. Create an account in minutes. Scalapay accepts all major credit, debit and prepaid cards on the VISA, MASTERCARD and AMERICAN EXPRESS circuits. At the time of purchase, the first installment will be charged to your card. The next 2 installments will be charged to you on a monthly basis. Scalapay will inform you a few days before the expiry of each installment via SMS and email. The Total Cost of the Product cannot be less than Euro 5.00 (five/00) and cannot exceed the maximum amount of: Euro 1,500.00. For more information click here.