The à la carte restaurants on board the Grimaldi Lines ships offer new and inviting menus every day, prepared by our chefs on board with the best products of the Mediterranean tradition and of typical regional gastronomy of Sardinia and Sicily, with a wide choice of first, second courses and dessert.
Treat yourself to a break at the Onboard Restaurant with the Joyful Aperitif proposal, which includes an alcoholic or non-alcoholic drink of your choice and a platter of traditional Mediterranean cold cuts. The service can only be purchased together with the ticket and not on board.
The dining rooms are spacious and furnished with extreme care and good taste: your journey will taste even more enjoyable.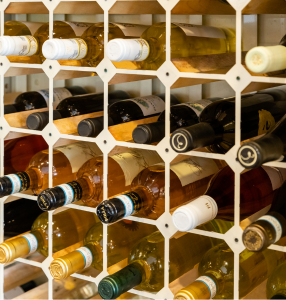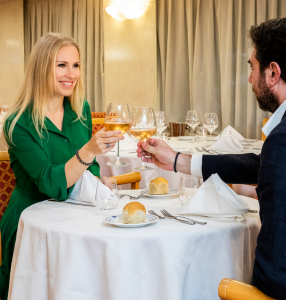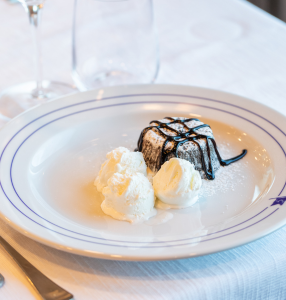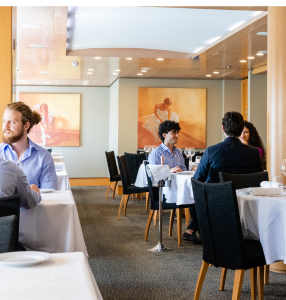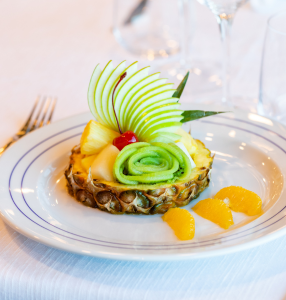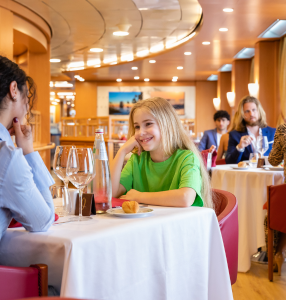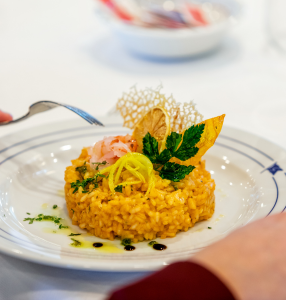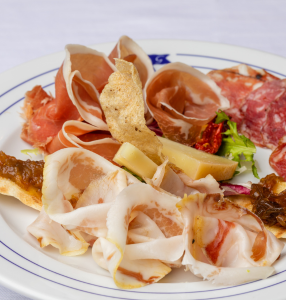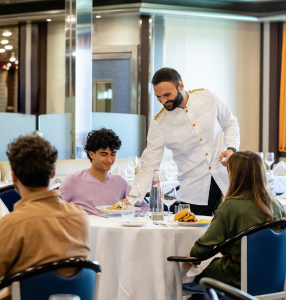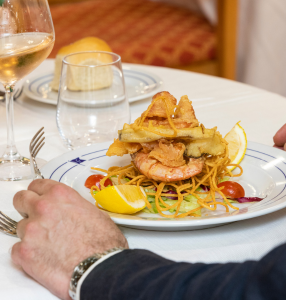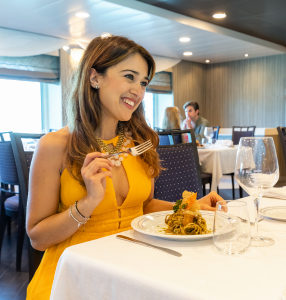 The self-service restaurants are suitable for a more informal and faster meal, but without giving up a refined environment, taste and genuineness.
In our self-service restaurants you will discover a rich variety of menu suitable for both adults and children, based on quality and freshness as well on advantageous prices.
And to meet the needs of all customers, we also offer a selection of Gluten free foods and Halal dishes are planned on board ships from/to Tunisia.
Cruise Roma and Cruise Barcelona also offer a Family Burger ready to meet the needs of friends and families, offering several courses freshly prepared by chefs such as burgers, salads, sandwiches, fruit, desserts and more to choose from.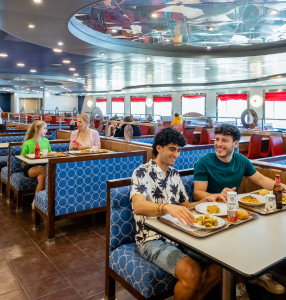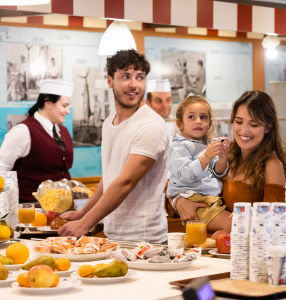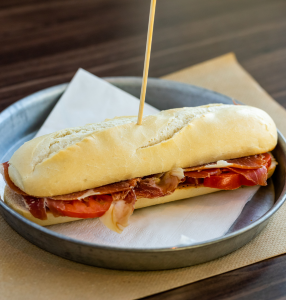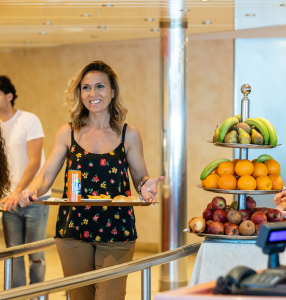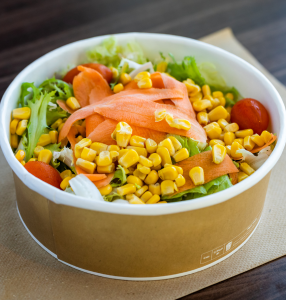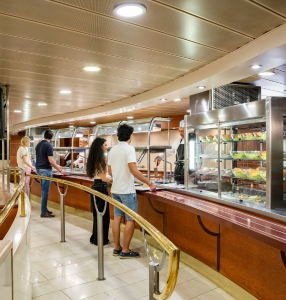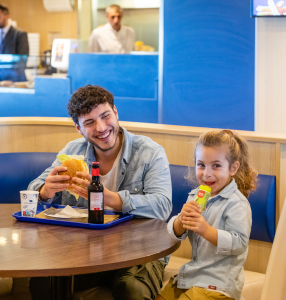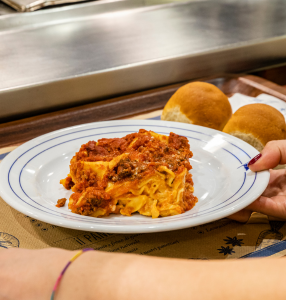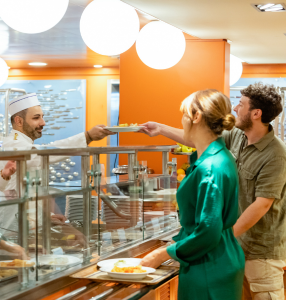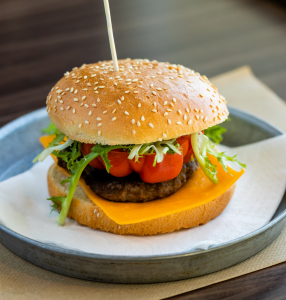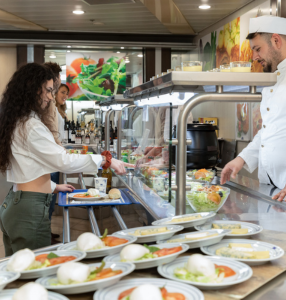 On board the Grimaldi Lines ships and ferries, a welcoming service with bar and cafeteria awaits you with a vast assortment of quality products suitable for both breakfast and aperitif or a quick snack.
Nothing better than to start the day with a cappuccino and croissants and a good cup of coffee on board our ships; a warm and comfortable environment will welcome you and make you feel immediately at ease.
And if you want a quick dish, you can also choose between sweet and savoury snacks and aperitifs or a nice ice cream, to cool off in the Summer days, to be consumed at the bars on the outside decks.
We will be waiting for you on board!